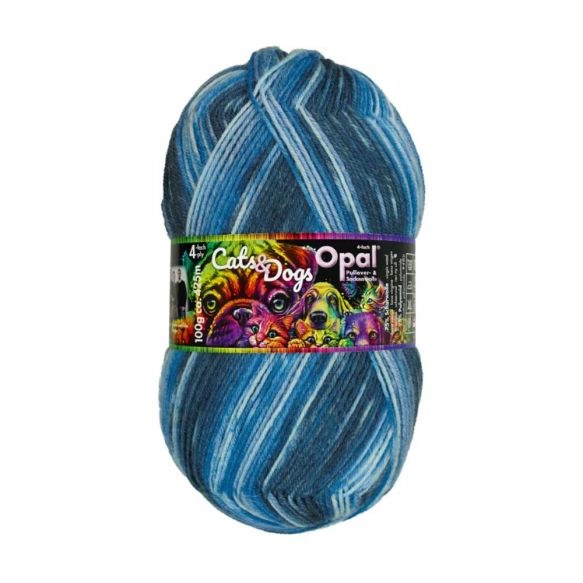 Opal Cats & Dogs 11232
€7.95
Opal Cats & Dogs 4-ply 100g/425m Rec needles 2.5mm.

Opal Cats & Dogs 4-ply is a highly durable yarn made from 75% virgin wool (superwash) and 25% polyamide in a selection of vibrant colourways. This yarn is especially suitable for knitting lovely warm socks with unique colour patterns, but it is of course also suitable for jumpers, hats, gloves or scarves. This collection is dedicated to our furry friends: cats and dogs improve our daily life with their unconditional love and affection. The collection features bright, colourful and harmonious shades, and reflects the joyful moments we share with our pet friends and their personalities. Celebrate your furry pet friends by knitting cosy, durable socks with the Opal Cats & Dogs collection! You can knit one pair of socks (up to EU size 44) with one ball of yarn.

This assorted 4-ply yarn is available in 8 colourways. Washable up to 40ᵒC. Recommended needle size: 2.50mm. One ball of Opal Cats & Dogs 4-ply yarn weighs 100 grams and holds 425 metres of yarn.
People who bought this item also bought these