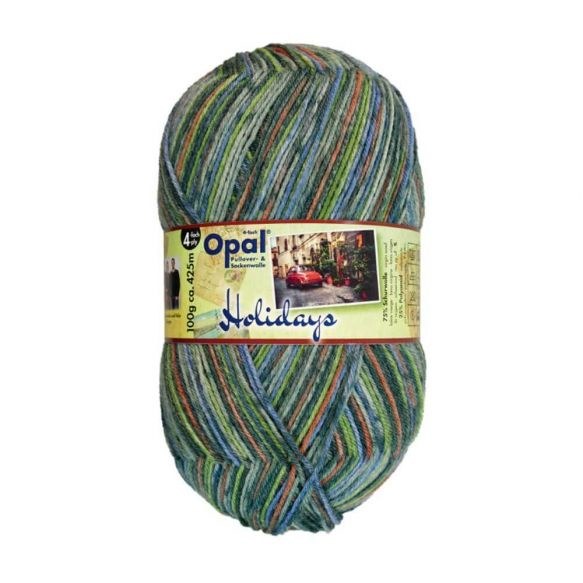 Opal Holidays 11244 Gy, gn, or
€7.95
Opal Holidays 100g/425m. 75% virgin wool (superwash) and 25% polyamide rec needles 2.5mm

Opal Holidays 4-ply is a highly durable yarn made in a selection of vibrant colourways. This yarn is especially suitable for knitting lovely warm socks with unique colour patterns, but it is of course also suitable for jumpers, hats, gloves or scarves. The colours in this collection are inspired by the unique experiences you get to live in various parts of the world while on holiday. The colour combinations have the power to evoke romantic trips on the Scandinavian coast, fascinating Oriental beaches, or adventures in the desert, and much more. Create your own special holiday moment by knitting cosy, durable socks with the Opal Holidays collection! You can knit one pair of socks (up to EU size 44) with one ball of yarn.

This assorted 4-ply yarn is available in 8 stunning colourways. Washable up to 40ᵒC.
People who bought this item also bought these