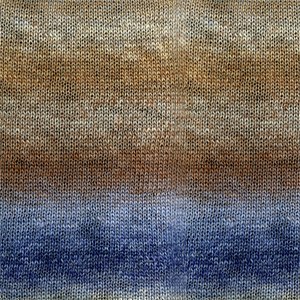 Drops Delight 07 Beige Blue di
€3.25
Drops Delight 07 Beige Blue. 75% Superwash Wool 25% Polymide. 50g 175m. 2.5mm Needle Recommended.

A luxurious and super soft wool yarn in many fabulous colors!
The colorful magic-print creates fantastic color combinations. The yarn features smooth color transitions and has a nice "hand spun" texture. The magic-print provides unique patterns and color transitions. DROPS Delight is made with Superwash treated wool, made stronger with polyamide. Easy too wash in washing machine on a wool cycle. An exciting yarn that you can use for much more than just socks. Try it on larger projects like cardigans, jumpers, scarves and accessories. Use it for your entire family!
People who bought this item also bought these